London 2019, 21st Century Storyteller Feedback
'Linda is so funny and knowledgeable!'
Nini Kjeldner, Writer, Director
⭐⭐⭐⭐⭐

'It was great fun and I have lots to think about. I had searched desperately for info on multi-protagonists and now I have a better understanding.'
Sheila Young, Writer
⭐⭐⭐⭐⭐
'Linda is an incredibly detailed and clear instructor, with deep experience of breaking down film structure. Thank you! Got so much out of this!'
Vanora Fung, Filmmaker / @vanoraf
⭐⭐⭐⭐⭐
'A huge amount of information and lots of new opportunities to use it. Exciting approaches to telling stories.'
Desi Lyon, Writer
⭐⭐⭐⭐⭐
'Linda introduced me to a world of structure that had previously seemed random and too complex to analyse. Great speaker! Mind blown, in a good way!'
Teresa Bailey, Writer
⭐⭐⭐⭐⭐
'Loved it!'
Ian Allwn, Writer
⭐⭐⭐⭐⭐
'Linda's book has been the bible for my MA. This was a fantastic overview of her theories and really brought the book alive.'
Annette Smith, MA Screenwriting Student
⭐⭐⭐⭐⭐
'Linda was VERY knowledgeable and I found a new sense of motivation and belief that I can do this.'
Mark Jones, Film Student
⭐⭐⭐⭐⭐
'Great insight. I would recommend this to all those wishing to write for TV.'
Paul Middleton, Screenwriter
⭐⭐⭐⭐⭐
'I'm taking forward the 20 years of knowledge that Linda has given us! Awesome Linda – what a Wonder Woman! 10 out of 5!'
Mary Collins, Budding Writer
⭐⭐⭐⭐⭐
'Linda's workshop really helped me to be more grounded as a writer. She truly demonstrated her experience in the field.'
Ana Alba, Artist, Emerging Filmmaker
⭐⭐⭐⭐⭐
'Shed light on some very complex theories. Demystified the book, which I shall refer to a lot in the future.'
Shay Elliot, Writer, Producer
⭐⭐⭐⭐⭐
'Lightbulb moments were going off one by one. Linda unpicked and gave solutions to the main problems with my story structure. I am now making effective headway on a major restructuring. 6 out of 5!'
Susannah Heffernan, Author / www.susannahheffernan.com
⭐⭐⭐⭐⭐
'I loved all of it! 5 out of 5!'
Alistair Martin, Writer
⭐⭐⭐⭐⭐
'I was impressed by the sheer volume of information!'
Lee Helliar, Writer / www.lumiaflux.com
⭐⭐⭐⭐⭐
'It made me reassess a story I had given up on down to it not fitting the hero's journey. I'd like to be locked away with Linda for a weekend alone. Not in a creepy way.'
Nikki Williams, Writer
⭐⭐⭐⭐⭐
'Great energy, useful analyses.'
Susan Vermeer, Screenwriter / @cyclosusan
⭐⭐⭐⭐⭐
'The material was great, as was Linda's wealth and knowledge.'
Monika, Writer-Director
⭐⭐⭐⭐⭐
'Linda is very knowledgeable and taught us how to plot a TV series using non-linear structure.'
Marta Dackiewicz
⭐⭐⭐⭐⭐
'Linda's depth of knowledge was impressive and brought greater insight.' / 5 out of 5
Gurpreet Rait, Screenwriter
⭐⭐⭐⭐⭐
'Linda provided a clear explanation of different types of flashbacks and she inspired me to think of a different way to start my screenplay.'
Navdip Sandhu, Writer
⭐⭐⭐⭐⭐
Feedback For Linda's Courses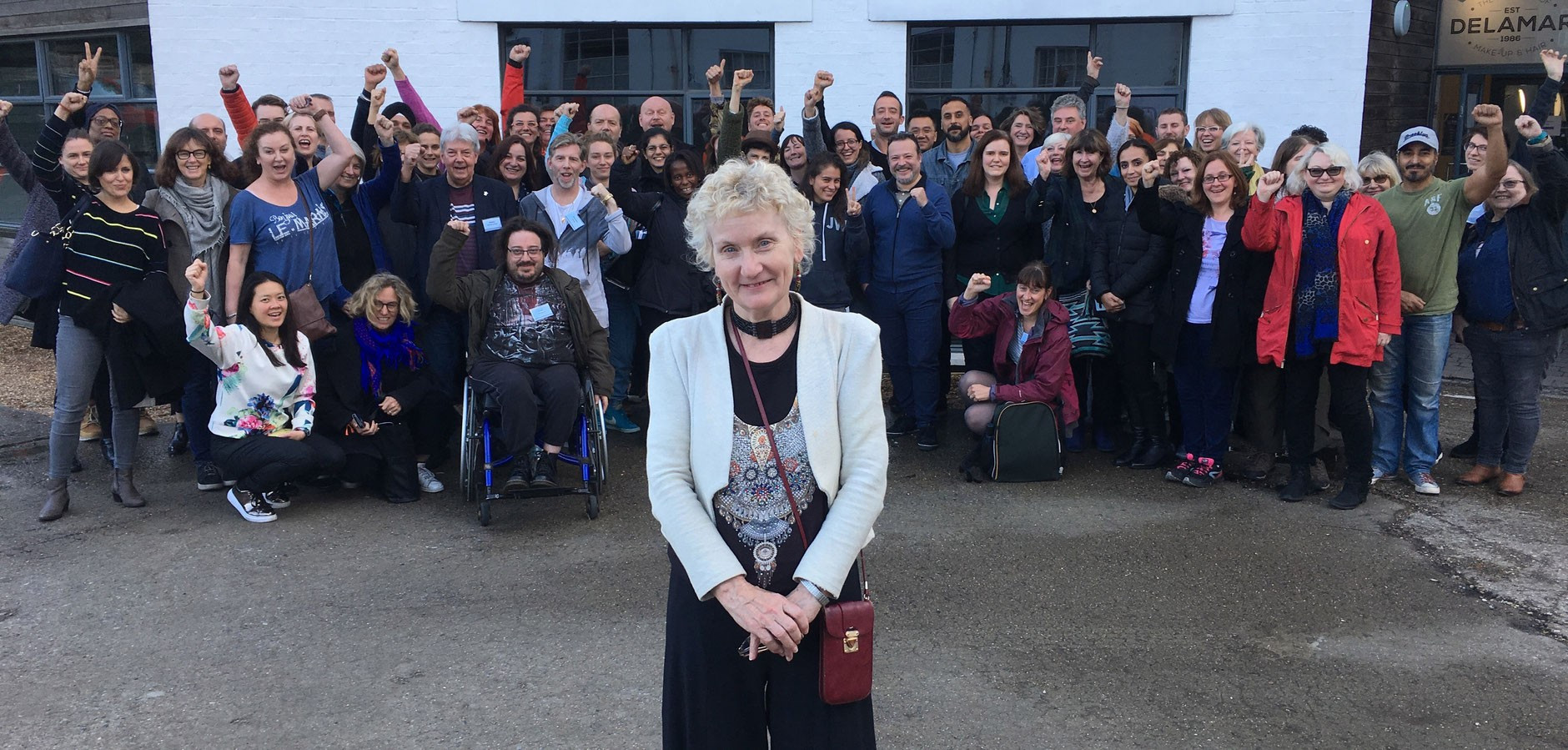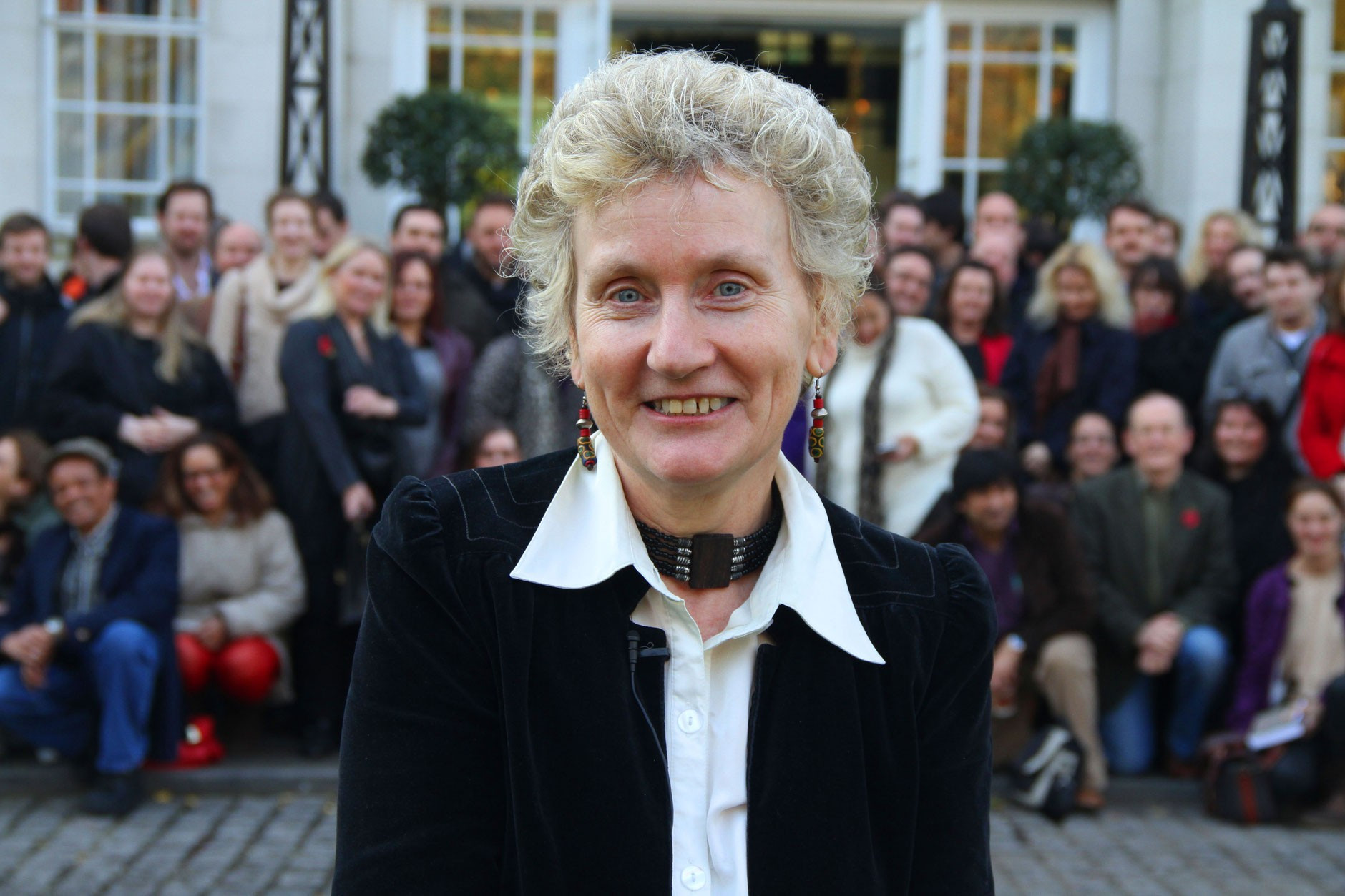 Past 21st Century Storyteller Feedback
'A good kick in the conventions…!'
Pete Dodd, Director
⭐⭐⭐⭐⭐
'It was one of those light bulb moments when suddenly everything made sense'
Deanna Dewry, Writer turned director / www.GullFilms.com
⭐⭐⭐⭐⭐
'I was open mouthed at so many fantastic ideas!'
Debbie Manship, Writer
⭐⭐⭐⭐⭐
'Linda doesn't force her ideas, she simply offers solutions'
Murat Kebir, Filmmaker / www.flareproductions.co.uk
⭐⭐⭐⭐⭐
'I had already started using these forms intuitively. Now I can write more effectively with a clear understanding of these tools'
Scott Baker, Screenwriter, Director / @SpockWriter
⭐⭐⭐⭐⭐
'This is the course I have been waiting for – an in-depth explanation and analysis of modern screenwriting structure that will help me in developing my screenplay into a unique, original and groundbreaking script – ten out of ten!'
Alexander Denye, Screenwriter
⭐⭐⭐⭐⭐
'I've been struggling with my script for some time. But on Saturday night, halfway through the course, I restructured successfully using one of Linda's parallel narrative structures'
Ian Dawer, Screenwriter
⭐⭐⭐⭐⭐
'After six months stuck on an outline of a thriller, I now know what I need to do to fix the structure'
Robyn Evans, Screenwriter / SirenOfBrixton.Wordpress.com
⭐⭐⭐⭐⭐
'After a two year break, Linda has given me the inspiration to get back to my first love, screenwriting'
Jenny Page, Screenwriter
⭐⭐⭐⭐⭐
'Linda has helped me solve problems that have plagued my stories… Thankyou!'
Anthony Etherington, Screenwriter
⭐⭐⭐⭐⭐
'useful for writers as well as filmmakers'
Damia Kirkali, Filmmaker
⭐⭐⭐⭐⭐
'The best money I have ever spent!'
Ana Regal, Writer
⭐⭐⭐⭐⭐
'challenging and liberating at the same time'
Mirker Hojnar, Writer
⭐⭐⭐⭐⭐
'It demystified the art of writing complex and interesting screenplays'
Anna Taborska, Film maker, Horror writer
⭐⭐⭐⭐⭐
'It gave me the tools I needed to tell my story in the best possible way'
Elana Dapelo, Actress, Writer
⭐⭐⭐⭐⭐
'Linda's insights were dazzling and her knowledge of the nuts and bolts of narrative extensive – she's fantastic!'
Ruth O'Donnell, Writer, Director
⭐⭐⭐⭐⭐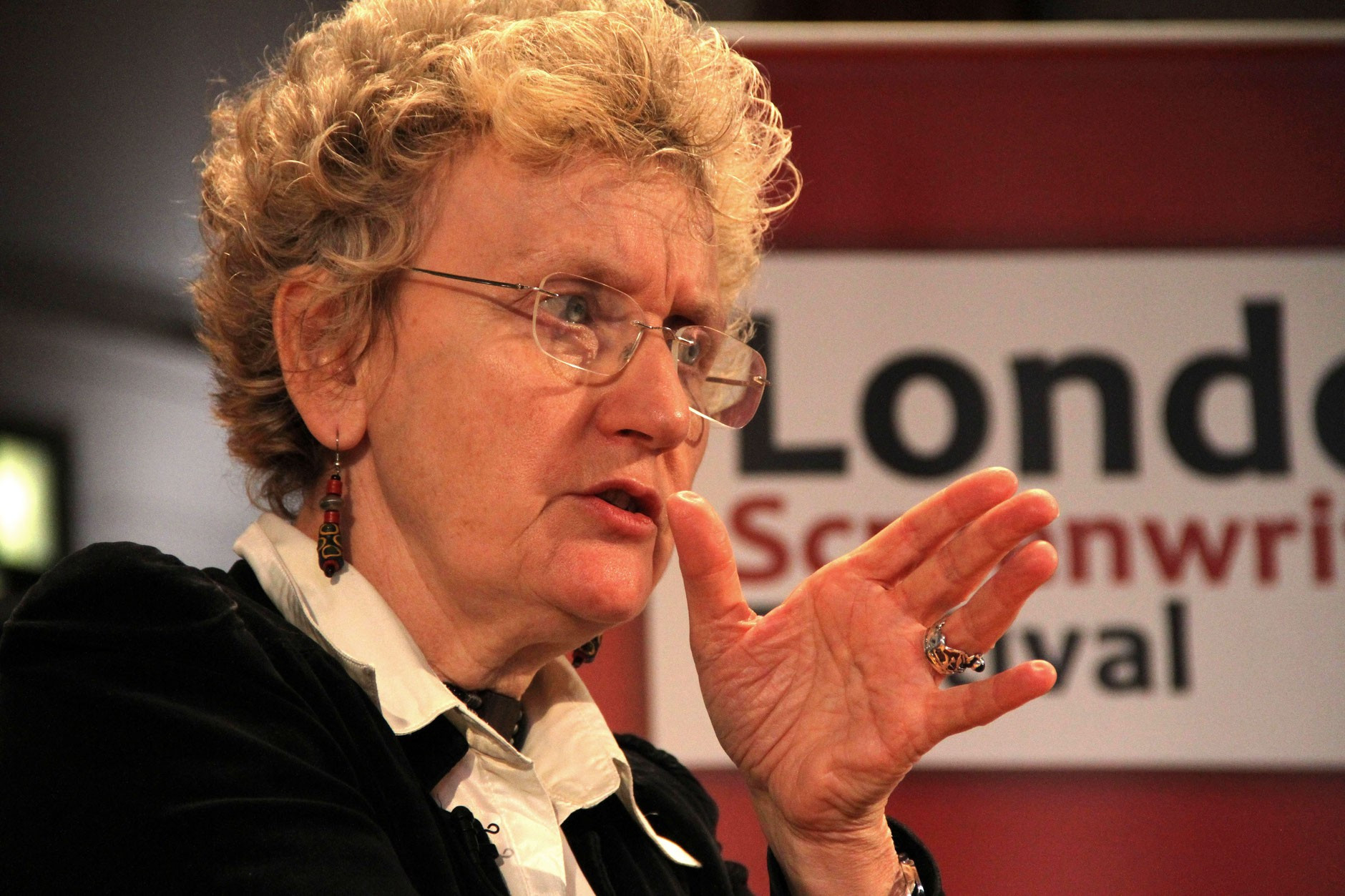 'Linda Aronson...absolutely sensational. So many ideas crammed in an hour and a half and she is a brilliant communicator and I could understand even the most complicated structures she was talking about. It was quite eye-opening and very inspiring. Even the stuff she flung in there as asides rang true and made me think'
E J Fisher, Writer
⭐⭐⭐⭐⭐
'Linda Aronson's Non-Linear storytelling provided amazing insight into new ways of storytelling. After the session I completely revised one of my ideas for a script and now it will turn out way more interesting!'
Christina Georgiou, Writer, Composer
⭐⭐⭐⭐⭐
'Linda Aronson - concise, well presented, busting with clear information on the exciting subject of non linear.'
Gordon Slack, Writer
⭐⭐⭐⭐⭐
'I was struggling with the re-write of my feature - thanks to Linda Aronson's workshop on non-linear structures I've figured out a new structure that captures the effect I am trying to achieve.'
Lorren Boniface, Writer
⭐⭐⭐⭐⭐
'Linda Aronson - gave me an unexpected insight into solving a major problem on one of my scripts.'
Paul Brodrick, Writer
⭐⭐⭐⭐⭐
'Linda Aronson- genuinely stimulating.'
Annie De Muynck, Writer
⭐⭐⭐⭐⭐
'Linda Aronson's session applies significantly to my dissertation topic this year and was just downright brilliant.'
Richard James, Writer
⭐⭐⭐⭐⭐
'Linda Aronson, was the best speaker by far. I know the business of screenwriting is just as important, but this is the kind of hands-on writing stuff that can inspire me to write all the way until next year.'
Jonathan Bart, Writer
⭐⭐⭐⭐⭐

'A lucid and eminently useful atlas of screenwriting technique. All the vague confusing things that teachers and studio executives say about flashback, turning points and multiple protagonists are whipped into coherent shape, in a comprehensive, precise and extremely practical theory... an essential tool in any writer's kit.'
Christopher Vogler (The Writer's Journey)

'...an incredibly comprehensive analysis of what the screenwriter does, of what can go right and what can go wrong and how to fix it when it does. I highly recommend it.'
Andrew Bovell, Screenwriter – 'Lantana', 'Edge of Darkness'


'Linda Aronson is one of the great and important voices on screenwriting.'
Dr Linda Seger, author of Making a Good Script Great
Headliner // Matt Charman, Screenwriter
Matt's Session: Script to Screen 'Bridge of Spies'
Links... IMDb // LinkedIn

Matt Charman is an Oscar-nominated screenwriter and award-winning British playwright, with three premieres at the National Theatre in London. His film Bridge of Spies (2015) was a Cold War thriller directed by Steven Spielberg and co-written with Joel and Ethan Coen, starring Tom Hanks, Alan Alda and Mark Rylance. The film earned Charman a BAFTA, Academy Award and WGA nomination for Best Original Screenplay. Charman's current projects include his directorial debut, The Mothership, and a political thriller set in the midst of the Watergate scandal. Charman is working with established and emerging writers across a variety of TV and feature film scripts. He is producing these projects through his London-based production company, Binocular.
Audiences are crying out for sophisticated stories, hence the rise of Netflix and long form series.
Are You Writing For Sophisticated Audiences?

While the nineties and noughties were dominated by three act script gurus, NOW, broadcasters, production companies, agents and most importantly, audiences, are consistently demanding more elegant and sophisticated stories (and therefore screenplays).
Linda Aronson's 2 Day masterclass on advanced theories and techniques for creating original story design explodes conventional screenwriting theory for both feature film and TV. Recent shows using the techniques that Linda identifies, unpacks and reveals include 'Killing Eve' , 'The Bodyguard', 'Big Little Lies', 'After Life', 'The Night Manager', 'Happy Valley', 'Collateral' and 'The Handmaids Tale'.