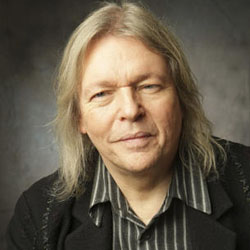 The Breakfast Club returns on April 28th with Oscar-winning screenwriter Christopher Hampton. Though famous for his screenplays which include Dangerous Liaisons, Atonement and A Dangerous Method, Hampton is also a highly regarded playwright and translator.
Having had his first play performed at the Royal Court when he was just 20 years old, Hampton has since spent his life working on plays, musicals and screenplays and unlike his contemporaries, has chosen (and successfully) traversed the these varied terrains.
He has worked with notable figures including Joe Wright, David Cronenberg, Fred Zinnemann and David Lean and experienced the highs of Oscar glory and the frustrations of screenplays that take decades to reach the big screen.
The writer has commented on the "rigid" and "formulaic" nature of many American films and stated: "I don't believe in rules; I believe in originality", which has undoubtedly been the secret to his success. So join us for an informative and insightful discussion with one of the world's most respected scriptwriters as we explore the art of adaptation, the perils and thrills of working within Hollywood and the British film industry and what drives him and keeps him sane as he continues the pace in a career that has so far spanned half a century and shows no signs of slowing down.
Get your pass above and we will see you for a terrific talk and networking event.