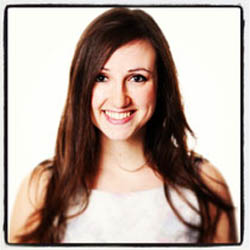 I did it. I got my first agent! How on earth did I do this?!
If you'd asked me sixth months ago if I had any plan on how to reach this goal then the answer would have been NO.
Looking back, a lot of people helped give me advice and support on how to conquer this important milestone and I'd like to share some of it with you fellow Breakfast Clubbers!
NETWORKING - Make yourself known. I have discovered that being a writer is a business in itself. You have to be out there selling yourself all the time. People need to know who you are and what you do. You won't get anywhere sitting at home waiting for an opportunity to drop into your inbox. Start creating relationships with producers and agents. The Breakfast Club and The London Screenwriters' Festival are great places to start, but any film or industry event that you can blag your way into is helpful! Take your business cards and just be approachable.
PERSEVERANCE is a big part of any success. You have to decide on a daily basis if you're going to give up, or carry on fighting for your dream. My advice – Be a fighter!
PRACTICE – Write every day. It takes longer than you think to hone your craft. Get your friends to read your scripts and give you feedback, anything they don't understand isn't working. Remember not to send out a script before it is ready, and don't contact an agent or producer before YOU are ready creatively! With most of them you only get one shot, don't shoot yourself in the foot!
ASK FOR ADVICE – Find someone who can mentor you. You might have one great mentor or dozens of them who advise and support you on different aspects. The Breakfast Club is great for making new contacts or you could try sending out emails to people already working in the biz. They will have been where you are and most will be happy to help or pass you on to someone who can.
HAVE CONFIDENCE – With any creative endeavour it's easy to feel like a bit of a phony until you see your name in lights. You don't need anyone to validate you, if you write every day then you are a writer. Look people in the eye and say it. Never apologise for your work. Know that you are good at what you do and dare to put yourself out there.
LUCK – If you keep doing all of the above it's bound to show up at some point! At the end of one Breakfast Club networking session I asked a fellow writer if there was anyone else in the room that I should meet. He pointed across the room and said 'That woman over there is an agent'. I went over with my best smile, introduced myself and the rest is history!
Now the hard fun begins!
Cera Rose Pickering

@misscerarose
http://imaginetalent.co.uk/portfolio/cera-rose-pickering/